OUR WINEMAKING PHILOSOPHY
When the vines speak, you listen.
We believe that our wine begins in the vineyard, and ultimately, with mother nature. The location of our vineyards- the climate and terroir – combined with the age of our vines is the foundation of our winemaking. And, having farmed these vineyards for over 100 years, each vine is like family member and when the vine speaks, we listen.
The non-internventionalist practices Jack employs in the vineyard are carried over to the winery where our celebrated winemaker, Kristy Melton, begins to work her magic. Kristy chooses the best blocks of our old vine Cabernet Sauvignon, Petite Sirah and Sauvignon Blanc to make our highly-limited estate wines. Leveraging minimal yet highly modern fermentation and aging techniques, Kristy strives to achieve exceptional balance in our wines with a level of sophistication and concentration truly unique to Varozza Vineyards.
---
OUR WINEMAKER, Kristy Melton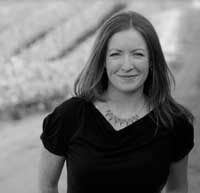 Consulting Winemaker, Kristy Melton, began lending her talent to Varozza Vineyards in 2010 after having held key enology and assistant winemaking positions at high-profile wineries around the world including Saintsbury, Iron Horse and New Zealand's Seresin Estate.
A native of El Paso, Texas, Kristy's path to winemaking was an unusual one. After graduating with a BS in Animal Science and Biology from Angelo State University in San Angelo, Texas, Kristy initially pursued a career in medical research. She joined the prestigious National Institutes of Health in 2000, moved to Washington DC and started her life behind the microscope and, in order to bolster her meager researcher's salary, behind the bar where her love of fine wine was truly spawned.
It was an unplanned family trip to Napa Valley that turned Kristy's attention westward when she spied a laboratory during a behind-the-scenes winery tour. Duly inspired by the potential to build a career blended of her two biggest passions, science and wine, Kristy made the decision to trade in her beakers for barrels in 2004. A year later, Kristy was one of only seven students accepted at the University of California at Davis Masters program where she earned her MS in Viticulture and Enology in 2007.
Honored to be named among Wine Enthusiast Magazine's "Top 40 under 40 of Americas Tastemakers" and Drinks Business Monthly's "Top 30 under 40 Winemakers to Watch" in 2013, Kristy wants the best of all worlds in her wines. While she is careful to preserve the most outstanding elements of the terroir and fruit with which she works, she also believes in distinct levels of approachability and elegance which speak to her personal style..
A world traveler with a passion for wine and food, Kristy now makes her home in Napa Valley although part of her heart will always be in Texas..